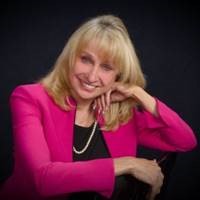 Barbara Jensen is the founder and President of the Oregon Spirit of '45, which commemorates August 1945, the end of WWII. Her organization serves to honor, remember and live the values of the WWII Generation for all they did to preserve and protect our freedom.
Jensen's career is a legacy of service. After a 33year professional career in Oregon government, she embarked on a mission to champion Oregonians to remember and be inspired by the courage and sacrifice of the "Greatest Generation."
Barbara was inspired in 2012 by her English war-bride mother, Joy, who published a book of her 1939-1945 memoirs. Joy lived through the bombing and the blitz of London, witnessed soldiers marching to the landing craft boats on D-Day, married a U.S. GI, sailed to America and raised a family in Salem. With her mother's story and national campaign support, Barbara championed legislation in 2013 to make Oregon the first state in the union to permanently declare the 2nd Sunday in August–Spirit of '45 Day.
Her 'Spirit' efforts have spread statewide, nationally and internationally. In 2015, the 70th anniversary of the end of WWII, she led the OR National Guard Army Band on a 6-city concert tour across the state to honor the WWII battlefield. In 2016, she led a youth team to Washington DC to honor WWII veterans in the nation's Memorial Day parade and later founded the Oregon Spirit of '45 organization.
In 2018, Barbara directed a state model 'Homefront' campaign to recognize the women who built planes, ships and vehicles to win WWII. Rosie the Riveter 'living memorial' rose gardens were planted in every Oregon Congressional District. On March 21, widely covered by the media, Oregon became one of two states with full support of all Congressional offices.
In 2019, in honor of the 75th Anniversary of D-Day, Jensen coordinated a European tour of Normandy Beaches and visits to many American cemetery sites. This initiative paid tribute to those resting overseas, some of America's 500,000 WWII military members who made the ultimate sacrifice.
Through this organization Barbara continues to encourage all of us to capture the "spirit' of these incredible heroes for future generations.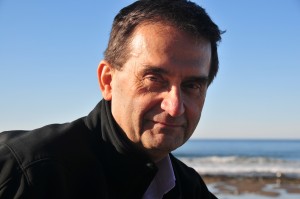 Terry is currently a vice president in the Client Computing Group and general manager of U.S. Multinational Iconic systems team at Intel Corporation. In this role he is responsible for developing reference solutions that demonstrate new capabilities, technologies and innovations in system design which will enable Intel's partners to deliver world class products for their customers.
Terry's career in the high tech world spans five decades and he has an extensive background in the computer industry. Before moving to Oregon in 2013 he worked for HP in Colorado, developing premium class solutions in and helped bring to market HP's first Ultrabook solutions. From 2005-2011 he was vice president of R&D for HP's Workstation business unit where he helped HP deliver some of very innovative solutions to market resulting in market leadership.
Spanning his service at HP and Intel Terry and his teams launched over 75 products and solutions for customers ranging from UNIX operation systems for business critical systems, to application software for engineering design, to the development of high end graphics systems.
Terry received his bachelor's degree in mechanical engineering from Michigan Technological University and his master's degree in mechanical engineering from the University of Wisconsin-Madison. He is also a graduate of the Kellogg School of Management's Executive Development Program.
A Wisconsin native who now calls himself an Oregonian as he has fallen love with his new home state, his passion for the World War II generation starts with his father who enlisted when he was 17 years old in 1945 and who served with the occupation forces in Japan just after the end of the war. Terry believes that the values of the greatest generation, who his parents were part of, laid the foundation for his success in the business world and he now wants to give back to those who served with his work with the Oregon Spirit of '45.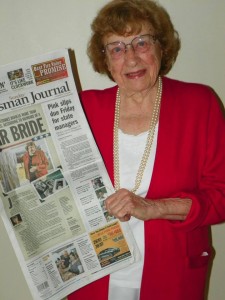 Joy Alicia Beaver Beebe
WWII Honorary Board Member
English War Bride Joy Beaver Beebe authored a 1940s historical and sentimental account of a young English girl and her family living and working during WWII. Scary bomb sounds, sleeping under a table and watching London burn from afar, Joy meets and marries American soldier Carl and leaves Britain with a two-year old son at the age of 22 and has very little connection with her homeland for decades. After their troop ship postwar journey from Southampton, England to New York and train trip across the US, the couple arrive in Salem with $10 to begin their life in America.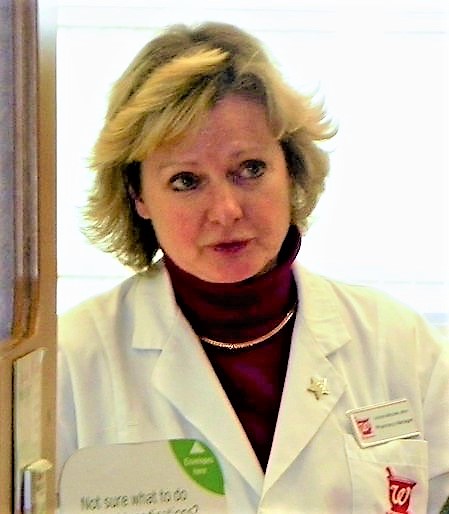 Vivian has been involved with supporting the Spirit of '45 for 3 years. Her enthusiasm spawns from her enduring gratitude and admiration for her Dad serving in the WWII generation US Army, and her British Mom living through the London Blitz. The Greatest Generation is a continual source of fascination for her.
Vivian is a licensed pharmacist of 42 years currently working as a pharmacy manager at Walgreens pharmacy in Sequim, Washington. She has worked in Oregon, Saudi Arabia, Arizona and Washington in the fields of hospital pharmacy (domestic and international), retail, teaching, writing and clinical research.
Vivian grew up in Salem, Oregon and graduated from Oregon State University School of Pharmacy. She is a Board Member (and treasurer elect) of the non-profit Sequim Free Clinic, which medically cares for the area's underserved population. She lives in her Sequim mountain home with her Golden Retriever, Hank.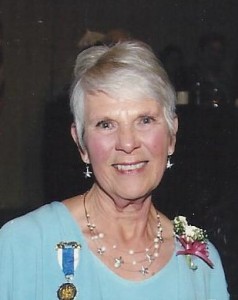 Gail E. Downs
Board Member, Education Director
Gail Elliott Downs is a retired elementary school educator with 37 years of experience as a classroom teacher, reading specialist, and school librarian. She grew up as an "Army Brat" and is proud that both her mother, an Army nurse, and father served during World War II. Gail became an "Army Wife", and enjoyed teaching assignments in 10 school districts, including Landstuhl and Augsburg, Germany.
She is the author of The Black Suitcase Mystery—A World War II Remembrance, published in 2015. The book invites the reader to step back in time to the 1940's and delve into a World War II "mystery" involving B-24 Liberator Bombers, the men who flew them and the women who waited for their safe return. This is a tragic yet triumphant tale of how a team of youthful detectives pieced together a story of young love, separated by war—reunited by death.
The Black Suitcase Mystery recounts the experiences Gail and her fifth grade library students shared as they commemorated the 50th Anniversary of numerous World War II events. What started, in May of 1991, as a way to acquaint fifth-grade level students with the basics of genealogy research, eventually developed into a four-year study which was commended by President Clinton during his 1994 Memorial Day speech at Arlington National Cemetery.
The idea of introducing young students to a "hands on" genealogical experience involving primary source documents, library resources and even more importantly, the living resources in the community, quickly escalated into a "hearts on" experience of significant historical and personal value for each participant as well.
Gail is proud to be a member of the Oregon Spirit of '45 as our country approaches the 75th anniversary of World War II events. She supports the Spirit of '45 mission statement that honors the achievements of the World War II generation and believes their example of courage, shared sacrifice, can-do spirit, unity, civic engagement and service will forever inspire future generations.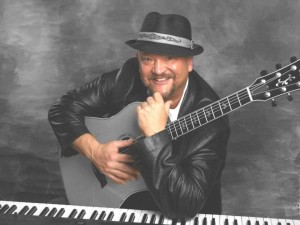 Bret Lucich
Honorary Board Director, Entertainment
As musician, singer, entertainer and composer, Bret has a passion for is father's WWII Generation and a way of bringing out the emotions of his audience through music. In honor of the WWII Generation, www.spiritof45.org, he wrote and composed* the anthem for our inaugural Oregon Spirit of '45 Day in 2013. He performed at 'Spirit of '45' events held August 2013 and 2014 in Salem's Willson Park on the State Capitol grounds at the newly-dedicated WWII Memorial. (*In collaboration with Bonnie Karlyle)
Since 1972 Bret has been played for private parties, wedding, conventions and other events, crediting his success to his early years with enormous encouragement from a musically-oriented and talented family. His musician life has featured travel in the Pacific Northwest, Canada and across the nation. He landed his first piano bar spot in Portland at the age of 18 with drum duo called "The Shadow," together for the previous 10 years. They toured the Northwest and Canada during the early l980's.
Recently, he has performed extensively on the Oregon coast including Salishan Spa & Golf Resort-Gleneden Beach; Surftides Resort "Mist"-Lincoln City; Chinook Seafood Grill-Lincoln City; Embarcadero Resort-Newport. His performances in the valley include Oregon Gardens, Holiday Inn, Oregon Rose Festival, Bite of Oregon, American Legion, Elks, and Vets Helping Vets. His travels out of state private events include Washington, Idaho and Utah.
As a son of a WWII veteran with a passion for those who have served, he performs with a "personalized approach," offering a variety of music styles for dancing and listening; big band, country, classic rock, '60s, '70s, '80s, '90s, soft rock and jazz instrumentals. He is a master at catering to the specific crowd to engage them with music of their liking and has a wide selection to replicate quality music. He has an art of 'customizing' songs to fit the occasion and make it personal. He holds the title of "On the Job Composer." As quoted by Rebecca Hall of Samaritan North Lincoln Hospital in Lincoln City at their facility's 2002 Christmas Party, "He interacts wonderfully with the crowd and is very open to requests. He was full of energy and enthusiasm, giving us the best of his talents as a musician and performer."
Bret has also performed his original song "One Hero at a Time" along with many other songs for veteran events at the "2 Battalion, 162 Infantry Fallen Solder Ceremony" on 11 January 2015 in Springfield to honor and remember our fallen soldiers that made the ultimate sacrifice to their county. I have written, composed, and produced a CD called "Sometimes Love" which features my song "Cinderella Sings the Blues" and other originals. And my latest song and video is "One Hero At A Time." Find Bret at his website or on Facebook.